State Transport Undertaking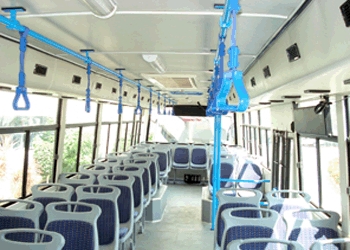 Best Artificial Leather Manufacturer in Haryana
Are you looking for the best Artificial Leather Manufacturer in Haryana? If yes! Then you have arrived at the right place. Giriraj Coated Fab Pvt Ltd will meet your bulk order requirements of best quality Artificial leather at the best possible prices in the market.
Efficient & Comfortable Artificial Leather Options
Our main vision is to provide the best possible Artificial leather options to ensure safe, efficient, durable, and comfortable public transport service. We cater to the demands of varied range of leather and assist the state transport undertaking to deliver the best services.
Highly Demanded
Being the eminent manufacturer of Artificial leather in Haryana we ensure to produce the best suitable Artificial leather for the state transport undertaking. We help the state transport undertaking industry in improving their performance and giving the best services to the general public.