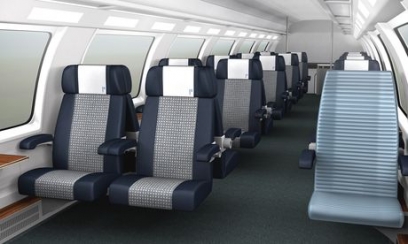 Environment Friendly Artificial Leather for Indian Railways
Giriraj Coated Fab Pvt Ltd is a leading player in the industry catering to the varied requirements of Artificial leather for the Indian Railways industry. We have a qualified, skilled and passionate team of professionals who have immense experience of working in this domain and ensure to deliver the premium quality leather.
Durable & Dirt-Resistant Artificial Leather for Rail Interiors
We are the leading Manufacturer of Artificial Leather in Haryana fulfilling the varied needs of leather for the Indian Railways. Our offered range of Artificial leather is easy-to clean, durable, and dirt-resistant. Our offered range of products allows our customers to meet all the stringent travel needs.
Producing Quality Range of Artificial Leather
We lay emphasis on producing quality products and make sure to provide the comfortable Artificial leather seats. Our produced Artificial leather is a combination of natural and high finishing look and tough surface. You can avail our wide range of optimum quality Artificial leather at the most reasonable pricing in the market.