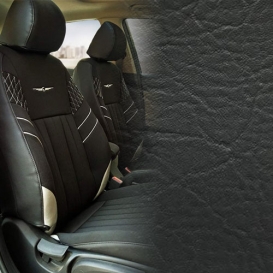 Superior Quality Artificial Leather in Automotive Industries
Our supreme range of Artificial leather is used in various Automotive industries especially in making car interiors as it helps in cost reduction. For example, if we talk about Vinyl, then this material is perfect for motor interiors as it gives the appearance of Artificial leather and is easy to maintain. However, it becomes moist in hot conditions. We offer Superior Quality Artificial Leather in Automotive Industries at the best price.
Manufacturers of Comfortable Artificial Leather from Haryana
There has been an increase in the demand for our Artificial leather from the past 10 years. When it comes to car seating, then almost all the automotive firms use our offered high-grade Artificial leather because of the fact that it is comfortable and extremely durable.
Core Applications
There is a myriad of applications where our offered Artificial leather products and fabric are used. Because of their suitable properties, they are extremely popular among clients. These Artificial leather ranges come handy in furniture pieces of a car and covers of auto rickshaws and jeeps, various luggage, and other products.